-
The Original Sun Ancon
Chi Machine
SDM-888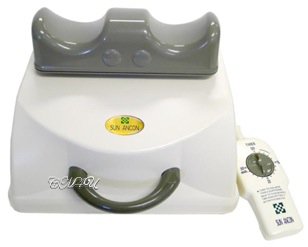 On Sale at $499.00, save $100.00




Buy 2 or more for $399.00 each,
see Mix n' Match sale below.
-

Strong, Solid, Durable - Known to last 10-20yrs.

The Original Sun Ancon Chi Machine -

Sale $449.00

(reg. price $549.00)
Including FREE Footrest Cover (value $3.00).

Gentle massaging

motion energy

for oxygenation, detoxification, spinal alignment, lymph system drainage, pain relief, back problem improvement, balance of the autonomic nervous system, improved circulation, sounder sleep, stress release, mental focus (good for kids and adults with ADD, as well as students and athletes), aids mobility (ideal for the sedate, bedridden or if physically challenged).

Use before breakfast for a kick start to the day, or before bed for relaxation. Begin at 4-6 minutes (1-2 minutes if frail), and work up to 15-20 minutes per session. Ideal for warm up and cool down before exercise plus dispersion of lactic acid.




ORDER HERE





FYI: Showcased on four TV health shows, endorsed worldwide by health care professionals and athletes as well as prestigious health and sport magazines, and medical journals.


Testimonials - True accounts from customers worldwide.
Alternative, natural wellness for everyone, anywhere, anytime - Ages 4yrs to 100yrs.