Sun Ancon Chi Machine - Far infrared (FIR) Hothouse Dome (Regular or Grande size) - ERE - E-Power.
wellness - physical home maintenance.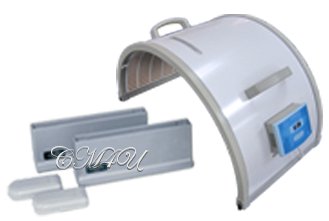 FIR Hothouse Dome
:
Sale $799.00
(reg price $899.00)
Add $100.00 for
FIR Grande Hothouse Dome
- (bodies over 180 lbs).
Subtle, gentle
Far Infrared heat energy
enables serious cell detoxification, improved blood circulation, reduction and removal of pain, swelling and inflammation, expediates healing and recovery from broken bones, injury, illness and surgery, aids tissue regeneration, ideal for malignant cell activity via
hyperthermia
. Excellent for breathing problems including sinus, asthma, allergies, lung congestion and flu. May clear acne and diminish wrinkles. De-stress and relax.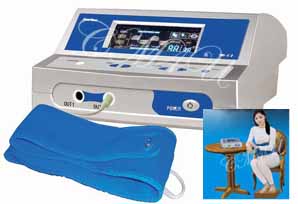 E-Power
:
Sale $569.00
(reg price $649.00)
Revolutionary electrotherapy energy that addresses 8 body systems and the ATP enzyme (lack of ATP causes aging). The E-Power is a belt that you wrap around your waist (velcro closure) connected to a portable, lightweight control unit - sit back, relax and rejuvenate the body's negative ion field and every cell from head to toe - you may experience improved skin texture, firm up jowls, stimulate hair growth, may reverse greying hair, combat anti-aging, create hours of energy, help pH balance the body, aids detox, pain, migraine and stress relief.



ERE (Electro Reflex Energizer): Sale $419.00 (reg price $450.00)

Powerful electrotherapy energy via the soles of the feet, for soreness, numbness, neuropathy and pain in feet and legs. You may also place your hands/wrists/arms on top of the machine. Consistently reported to also eliminate intestinal parasites and worms. Use the included six electro pads (which act as tens units), to target local pain such as shoulders and sore muscles. Machine comes with remote control. The same concept as reflexology.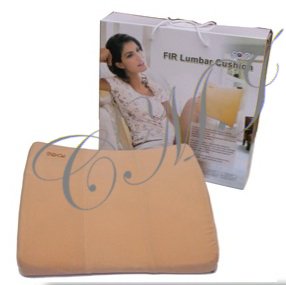 FIR Lumbar Cushion with heated massage
:
Sale $114.00
(reg. price $129.00)

Back pain relief and back support
for everyone, especially frequent computer users and drivers with long commutes everyday.
FIR Power Eyes Massage
:
Sale $109.00
(reg. price $149.00)
Sooth and relax the eyes
with this Far Infrared eye massager.
---
'MIX and MATCH' SALE:
Choose 2 or more machines for lowest discounted prices.

Sun Ancon Chi Machine - $399.00 (reg price $549.00)
FIR Hothouse Dome - $729.00 (reg price $899.00)
FIR Grande Hothouse Dome - $829.00 (reg price $999.00)
Electro Reflex Energizer - $399.00 (reg price $450.00)
E-Power - $529.00 (reg price $649.00)

CALL to Order 'Mix and Match':