'-
International Press and Media for the Sun Ancon Chi Machine.
Medically renowned worldwide, featured on four acclaimed TV Shows, endorsed by athletes, celebrities,
leading magazines, traditional and alternative health care therapists, and countless medical institutions and spas.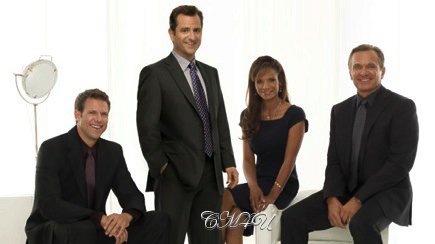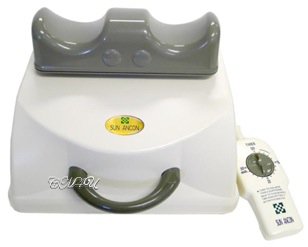 The Doctors on CBS TV - Daytime medical advice talk show.
The four doctors gave thumbs up to The Original Sun Ancon Chi Machine.
September 4th 2009
, Dr. Phil's new daytime TV show 'The Doctors' showcased and reviewed the Sun Ancon Chi Machine. After taping the show, the producers agreed they were impressed. The show was aired across the USA, Canada and Europe.

TV Show

-
April 12th 2013,

the Sun Ancon Chi Machine was featured again on a respected, award winning TV show about health, that is aired in 118 countries. So guess who thinks the machine is cool and would try without question? ...
FIT FOR FUN Magazine, Germany.
December Edition 2003.
Germany's biggest monthly fitness and lifestyle magazine, reaching 2.09 million readers and a prize winning publication for the "best international consumer magazine" in Europe. The Sun Ancon Chi Machine was featured in the December 2003 issue where seven imitation chi machines were tested by health experts. The original Sun Ancon Chi Machine was rated as number one hands down. A fantastic and well legitimate endorsement.


World Class Athlete,
Solomon Haumono, Australia.
This heavyweight boxing champion and Australian rugby league star athlete, incorporates eight minute Chi Machine sessions, before and after every daily training workout. The Daily Telegraph on 27th Dec. 2001, published a two page article featuring the Sun Ancon Chi Machine and Solomon, who has become a guest speaker and spokesman for HTE Australia




World medical journal says yes to Sun Ancon
Chi Machine as "home-based therapy" 2004.
The Sun Ancon Clinical trial results were published in the medical journal, Lymphology (Issue 37, 2004, p. 53-61) - "The Sun Ancon Chi Machine: A new patient focused, home-based therapy for people with chronic secondary leg lymphoedema."


It is a significant article for all of us because it teaches us the importance of the Sun Ancon as a daily, home-based exercise or therapy. This can be directed at Secondary leg lymphoedema and Venous Oedema, but also to people who seek passive exercise and well-being at home.


Three medical booklets have been published by Flinders University regarding their clinical trials, and are available through the HTE Chi Machine company, for patients interested in home management of lymphoedema of the legs.


Kevin Alexander - Regional Editor, Greater
Bay Area of GOLF TODAY Magazine, USA.
"I worked three days preparing for a golf show, followed by a golf tournament. The Effortless Oxygen Exerciser (Sun Ancon Chi Machine) refreshed my entire body, and gave me energy and clarity. My golf game was one of my best games played, thanks to the Effortless Oxygen Exerciser. At the end of day, I still had tons of energy, and I felt like I could play another round of golf. Good golf.

Pro Golfer Steven Nole - Owner of Par 72 Golf.
GOLF TODAY Magazine, USA.. July Edition 2002.
Nole relates his experience with the Chi Machine as allowing his body to swing the club with increased flexibility which, in turn, gives him an increase in yards as well as a higher ball speed and greater accuracy on the course. "Each swing felt more flexible and more accurate for placement."


Australian and New Zealand Medical
Journal of Phlebology. November 2003.
Flinders University announced a newly printed article on the Sun Ancon Chi Machine clinical trials. "The impact of the Sun Ancon Chi Machine Aerobic Exercise on chronic oedema of the legs" (by Mosley, Piller, Carati, Esterman), showed positive results of the trial on venous oedema patients.


Earl Christy
New York Jets, Superbowl 111 World
Champion, Defensive Back, USA.
Outstanding athlete, football coach, broadcaster and teacher, Earl fully endorses the Sun Ancon Chi Machine. In a very short period of time, the Chi Machine has taken away the aches and pains in his separated shoulder, stopped his snoring and given him great energy. Earl also plays with Harlem Wizards exhibition show basketball team.

TV Show

Terry Bradshaw - MSNBC 'Pick Of
The Week', USA. December 2003.
A weekly TV show segment that highlights unique companies that offers extraordinary breakthrough products as well as financial opportunities for everyone. HTE, the only company that produces the Sun Ancon Chi Machine, was selected to be featured from several thousands of companies across the USA. Truly an amazing accomplishment.


Queensland's Cairns Taipans.
Basketball League Team, Australia.
March 21st, 2003 - The Taipans strength and conditioning coach Ben Hitchins uses the Sun Ancon Chi Machine as an ideal method for athletes needing extra stamina, endurance and energy. Perfect for warming up and cooling down, the Chi Machine also disperses lactic acid before soreness has a chance to take hold.

TV Show

Hunter Tylo, Soap Opera Actress, USA.
Infomercial Spokesperson. December 2004.
HTE is presented within a segmented infomercial, highlighting technological products and financial opportunities, with Hunter Tylo as the spokesperson. The infomercial may be seen on TV Show CNBC, Tech TV, Style Network and the Fine Living Network. View it here


Thomas Marquardt, Sports
Therapist and Trainer, Germany.
Sports therapist and trainer of the well known Hamburg soccer team HSV, Thomas uses the Sun Ancon Chi Machine as a successful personal health device and in his sports therapy.

Kiko Ellsworth, Actor/Model USA.
People Magazine "25 Hottest Bachelors"
June 2003.
I had chronic low back pain for years from two car accidents in which I was rear ended. The first time I used the Chi Machine, my pain disappeared! Now I use my Chi Machine daily, once in the morning and once at night. It keeps my back strong and pain free. I've also discovered that I'm more energized, I feel great emotionally, and I'm more focused in my work and at home."

Christine Carlo, Actress
'General Hospital', USA.
"It wasn't until I started using the chi machine that I noticed how sluggish I was. The Chi machine revitalizes and gives me energy. I'm not as tired as I was. I have less headaches and I find that it works well for cramping muscles and relieving back pain. I definitely recommend it to anyone who is in search of the Fountain of Youth."


GRENZENLOS Magazine Germany.
January Edition 2004.
This leading German health magazine featured, tested and compared the original Sun Ancon Chi Machine against the cheaper multiple imitation machines, with clear cut results in favor of Dr. Inoue's original.

Leo De Waal
European Opera Singer, Netherlands.
Gentle spirit Leo, who often performs in New York, fully embraces the powerful benefits of the original Sun Ancon Chi Machine. Leo is a proud European distributor and would be happy to share his Chi knowledge with you.


Russian born athlete Kosta Tszyu,
pictured with his wife in Australia.
WBA, WBC, IBF Junior Welterweight World Boxing Champion, Kosta incorporates the Sun Ancon Chi Machine into his daily training program.

Featured article in ELLE Magazine,
USA. August Edition 2004.
Article written foot in mouth - Many American MD's have not tried the Chi Machine, let alone read up on on the clinical studies conducted at the prestigious Flinders University in Australia - the writer of this article didn't even know about them. Fifteen years of global customer testimonials prove beyond doubt what the Chi Machine is capable of.


What The Newspapers Say
Sheffield Star UK, 4th April 2003.
Wiggling your way to fitness and freedom from aches and pains sounded intriguing. Journalist Jo Davison decided to find out if the claims for a Chi Machine were fishy or not. Jo found the Sun Ancon Chi Machine to be addictive.
Traditional and alternative health care professionals,
who endorse the Sun Ancon Chi Machine:
- Australia.
* Dr. John Hinwood Chiropractor - HTE Australia and Canada healthcare consultant and spokesman.
* St. Vincent's Hospital Lymphoedema Center, NSW - a leading Australian medical institution.
* Lympoedema support groups in Brisbane and numerous Cancer support groups.
* Queensland public hospital - O.T. department.
* The MS Society and the Diabetes Association.
* Multiple nursing homes and The Aged Care Associations.
* Awareness Horizon Spa in the Blue Mts., NSW
* Sydney's Total Woman Spa, Chatswood, NSW.
* World renowned, prestigious Flinders Medical University - www.flinders.edu.au - Adelaide, Australia.
In 2002, Flinders conducted extensive medical tests on the Original Sun Ancon Chi Machine led by world famous lymphologist Professor Neil Piller. The results were so impressive that patients, staff and doctors now use the Sun Ancon Chi Machine on a regular basis, assisted by the donation of 20 Chi Machines by Hsin Ten Enterprise (HTE).

-

UK

* Contact Tricia - leading UK Sun Ancon Chi Machine distributor, and UK service center since 1999 - request nearest local UK contact for try out, sales order, repair or health care guidance. Phone/Fax UK: 02392-793720 - Down To Earth Healing Sanctuary, Portsmouth.


* Royal Hallamshire Hospital - www.sth.nhs.uk/index.php and The Complimentary Health Clinic, Sheffield.

- Canada.
Multiple healing spas and health businesses across Canada.
Dr. Jennifer G. Strong, R. Ac. - Acupuncture and Oriental Medicine Clinic, Edmonton General Hospital, Alberta.
* Lifestyle Wellness Clinic, Fort Erie, Ontario - Spa Elements, Banff, Alberta.
* Mountain Retreat Guest House, British Columbia.

- Spain.
* Holistic lifestyle spa at Marriott Son Antem, Golf Resort and Spa - marriott.com/property/propertypage/PMIGS

-

Mexico.

Multiple clinics, hospitals and spas throughout Mexico where alternative therapies are welcomed.

- Thailand.


Thai endorsements range from Phuket to Chiang Mai to Bangkok - there are very many SOQI Health Spas using the Sun Ancon Chi Machine:

www.facebook.com/SoqiHotSpaWellnessCenter

-

USA.Cross Section of Day Spas:

* Esthetiques Day Spa, Saratoga Springs, N.Y - Blueskies Day Spa, Sanibel-Captiva, Florida.
* Dreamfields, Voorhees, NJ - Belladonna Day Spa, New Orleans - BioMax Day Spa, Ohio.
* Purple Cactus Day Spa, Alpine, Texas - Sierra Day Spa, Nevada City.
* Cleansing Consciousness Health Spa Retreat, Birmingham, Alabama.
* A New Spirit Day Spa, Denver, Colorado - Hart-Felt Massage and Day Spa, Waimea, Kauai.
Cross Section of Medical Health Care Professionals:
* Dr. Jan Kirschner, D.C. Chiropractor, Boulder, CO - HTE Science Advisory Board Member.
* Dr. Nathan Lipton, MD., F.A.A.O board certified Ophthalmologist in Dallas, Texas -
A huge advocate of the Chi Machine.
His mission is to accelerate the acceptance of the machine among health care professionals
everywhere and he has published numerous articles in professional journals.
* Dr. Arthur Miron, M.D. Pathology, DFW - Dr. Laura Stiles, D.O. Pediatrics.
* Dr. Atul Singhal, M.D. Rheumatology, DFW - Dr. Carol Norton, M.D. Ob/Gyn, DFW.
* Dr. Antonio Borme, M.D. Internal Medicine, DFW - Dr. Shanan Munoz, M.D. Neurology.
* Dr. Jeff Komenda, M.D. Family Practice, DFW - Dr. Jesse Taylor, D.D.S. Dentistry.
* Dr. Terre McGlothin, M.D. Surgeon, Richardson, TX.
* Dr. Richard Voegel, M.D. and Psychiatrist, Sun Lakes, AZ.
* Janet Oliver, Child Neurodevelopment Therapist, M.D.
* Dawn Rosella, SHEN Physio-Emotional Therapist - Dr. L. Bristow, Naturopath.
* F. Christensen, Krieger Practitioner, Silicon Valley, CA.
* Ellie Slater, Masseuse, Reflexologist, CranioSacral, Reiki, Myofacial, Springfield, MO.
* Dr. Thomas Yarema - Aruveda, Kauai Holistic Medicine.

The Wolff Family Testimonial, Sacramento, CA, USA 2002.
Son Jeffery: Severe head trauma, paralysis and lack of circulation.
Parents Larry and Martha: Overweight, varicose veins and asthma.


I wish to thank you for introducing the Sun Ancon Chi Machine to myself, my wife and especially my son Jeffery. Four years ago Jeffery was in a severe car accident which caused him having a cerebral hemorrhage. It left the left side of his brain completely damaged, the right side of his body paralyzed. He was in a coma for 6 weeks. For 2 1/2 years he was in a wheelchair, and fully supported by us to retrain him. Doctors said his balance would never be the same and he would never be able to walk backwards again.
The machine has helped him to be more independent, and that has helped us. After using the Chi Machine for only 3 weeks, he is not only walking forward better, but is able to walk backwards in a figure eight or circle, with no problem or help, which his doctors said would be impossible because of his balance, and it has also made it possible for him to move his leg and arm better. It created a better balance throughout his whole body and he uses the machine twice a day, 10 minutes at a time.

His doctors from UC Medical Group are investigating using the possibility of using the machine for treatment of their patients. It has also greatly improved his attitude, speech, and mental disability. I highly recommend this machine to anyone that has had any kind of head trauma or paralysis, to get the circulation through the paralyzed section, because this is what it has done for my son. He also had a deep purple discoloration from his toes almost all the way to his knee, on his right leg, from lack of circulation, which has completely disappeared.

My wife has lost a lot of weight, it's completely toned her stomach, given her lots of energy, her varicose veins are disappearing, as are aches and pains. My asthma has been helped tremendously. I have not had to use my inhaler at all.

International Testimonials
Chi Machine benefits for everyone from 4yrs to 100yrs.
-

Company green and gold logo,
found on machine and timer.

Original Sun Ancon Chi Machine
In HUGE demand across the world ...
because IT WORKS!

No side effects, no injury,
no medication, no needles.
*

SECURE ONLINE CREDIT CARD ORDER FORM

14 day FREE trial, from day of delivery,
money back guarantee.


Fast UPS Shipping, 2-7 day delivery worldwide
from office nearest you: Los Angeles,
Toronto, Sydney.



CONTACT US
Contact us If you would like to be
included in the above endorsements.
-

SITE MAP
The most extensive Sun Ancon Chi Machine website on the internet.
-