SPECIAL OFFERS - SALE.
DECEMBER 2013: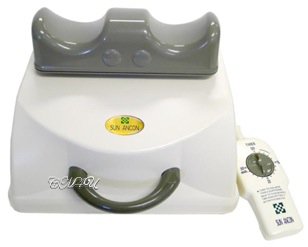 SDM-888
Sun Ancon Chi Machine
Sale $449.00
(reg price $549.00
)
FREE
Washable Footrest Cover.
Massage and passive aerobic exercise for
oxygenation, detoxification, spinal alignment,
blood circulation, stress, pain, mental focus,
steady weight loss and relaxation.
Specifications:
Weight: 15.5lb / 7kg
Dimensions: 10.5" x 13.5" x 8.25"
/ 33.7cm x 30.2cm x 21.2cm
Consumption: 35w
Voltage: 120v / 60Hz
Swing Frequency: 140 oscillations/minute.
(plus or minus 5)
Swing Travel: 1.5 inches / 37mm

Self Timer: 2 to 30 minutes.
(20 mins max recommended)
One speed only as designed by Dr. Inoue.
Colors: White and Grey.
2 year warranty - free parts and labor -
machine known to last 10-20 years!

Chi Machine International arranged with
with CBS TV to showcase the Chi Machine,
September 4th 2009, titled "Four Ways To
Rebuild Your Body" - The Doctors - Video

---
COMBO SPECIALS:

All 4 machines:
Sale $2,056.00
(reg price $2,478.00)
Add $100.00 for Grande Hothouse.
ORDER HERE

---
'MIX and MATCH' Sale:
Choose 2 or more machines
for even lower discounted prices.
Chi Machine
-
$399.00
(reg price $549.00)
FIR Hothouse Dome
-
$729.00
(reg price $899.00)
FIR Grande Hothouse Dome
-
$829.00
(reg price $999.00)
ERE
-
$399.00
(reg price $450.00)
E-Power
-
$529.00
(reg price $649.00)

CALL to Order 'Mix and Match':

---

SPECIAL OFFERS
USA monthly specials and sales.
Far Infrared Hothouse Dome
Sale $799.00 (value $899.00)

Far Infrared for blood circulation, pain,
swelling, inflammation, serious detox,
breathing problems, skin problems,
tissue regeneration and malignant cell
activity via hyperthermia.

Specifications:
Weight: 12.6lbs / 5.7kgs
Length: 26.3"
Width: 14.5"
Height: 13.8"
Consumption: 330w
Voltage; 120v / 60Hz
Extension stands: 6 1/2" each.
- will raise height to 18"
Self Timer: 15 minute increments.
(60 minutes max recommended)
Colors: White and Grey.
1 year warranty - free parts/labor.



Grande Hothouse
for larger bodies:
Weight over 180lbs
Waist over 38"
Sale $899.00 (reg. price $999.00)

---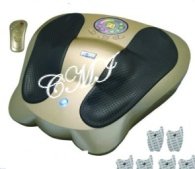 Electro Reflex Energizer
Sale $419.00 (reg price $450.00)

Powerful electro-reflexology via the soles of the feet,
plus six electro pads to target tense or painful areas.
Excellent for neuropathy, plus sore feet, legs, hands and
carpel tunnel. Known to eliminate parasites and worms.
Has remote control.

ORDER HERE

---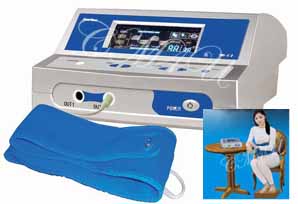 E-Power
Sale $569.00 (reg price $649.00)

Electrotherapy increases the electric potential in the body,
addresses 8 different body systems, and enhances oxygen
reserves, the metabolism, antibodies, and the immune system.
It increases the anti-aging ATP enzyme, beautifies the skin,
promotes hair growth, aids pH balance, removes local pain
and migraines, and gives hours of physical and mental energy.

Two Ports for 2 belts - comes with one.
Extra Belt: $109.00

ORDER HERE




ORDER HERE:

Secure Online Credit Card Order Form
(All orders are kept absolutely confidential and private.
Email addresses are not released under any circumstances).

14 day FREE Trial, money back
guarantee on all products.

Fast UPS Delivery in 2-5 business days,
shipped from head office Los Angeles, CA
Mon to Fri - 9am to 5pm


UPS Freight Cost:
Chi Machine, ERE, E-Power $15.00
FIR Hothouse Dome $25.00
Grande FIR Hothouse Dome $35.00

Add State Sales Tax if US Resident.
Sales tax is based on delivery zip code,
unless a tax free state.




ORDER OPTIONS:



CONTACT US
24hr Order Hotline and Email.
7 days a week!


Checks or money orders are welcome.
Include Distributor ID: A130504
Checks/Money Orders payable to:
HTE USA Inc.
Mailing Address:
HSIN TEN ENTERPRISE USA INC.
17578 Rowland St.
City Of Industry, CA 91748