*
About Us.

Dear Cyber Visitor,

Helping others and making a difference is what matters most. This website exists to humbly make a difference by presenting not only the SOQI machines for home healing and wellness, but also a treasure chest of information regarding health, diet, natural healing tools and how to remain healthy against all odds.

After a lifetime of world travel, unique personal experiences, personal training with special mentors, and ongoing massive research, i have extensive knowledge of many things, including the science of energy, NLP, and alternative modalities to heal us and keep us well.



Everything in creation is energy.





Health and happiness are intertwined.


To stay healthy and happy we must work in harmony with the energy around us that nowadays so easily causes us disharmony and upset, and is not for our highest good. To understand energy - be it thru nutrition, or disease, or relationships, or nature - is to understand life.

Working on the internet began in 2000 when i taught myself simple web design. In 2002 i began this website with just three pages which slowly grew into a site with over 200 pages strong, beginning with the SOQI healing machines then branching out into diet and nutrition, cancer, feng shui, and how exactly to combat and protect ourselves from the toxic world we live in. All of these topics are intertwined, all of them are linked and synergistic.

This website has become an ongoing labor of love for me, and a gift of health and knowledge for you. From the mind/body connection, to HTE's healing machines (the Chi Machine was a gift from my mum), Feng Shui energy balance (i have a huge following worldwide), and subjects such as aluminum poisoning which causes Alzheimer's, geo-engineering (look up at the sky), everyday toxins we live with, and even plastic safety (that little triangle on the bottom of containers).





HTE Taiwan 2009: Nicola and myself
- both proud Brits.



Natural Healing Tools with HTE SOQI Machines:
I am personally grateful and thankful to be able to use HTE's natural healing machines to take care of myself and my family when situations arise. I cleared my fibromyalgia, insomnia, and lactic acid retention (after Martial Arts class), by using the passive aerobic exercise machine. I used Far Infrared heat (my personal favourite), that erased a severe case of mastitis within 2 days, a vicious attack of sciatica in 2015, a lung challenge that refused to let go in 2016, and i believe it saved my son's life when he survived four weeks of sporadic excruciating pain due to a ruptured appendix that doctors failed to initially diagnose correctly in 2012, resulting in emergency surgery. 



I've learned about the many possible health benefits from HTE's machines (beyond my own experiences and knowledge), from the feedback of my global clients through the past two decades. I know automatically which machine is best suited for the different health challenges i am presented with. All four machines are inexpensive compared to conventional drugs and protocols. A once in a lifetime investment, they very rarely break down, and yes they work!


In 2014, I was flown to Taiwan and received the #1 International global distributor award from HTE. I was honored and thrilled to be recognized, to be of service, living my life making a difference on many different levels.



Heal the Source - Lose the Band-Aids:
After losing far too many close friends and family to cancer, i began a journey of deep research to understand and reveal what causes cancer, and how to fight it. I discovered Western oncology is all about money and has no vested interest in healing cancer despite the fact methods exist to cure patients besides legally poisoning them with chemotherapy and radiation.


There is an ever-growing army of alternative medical practitioners across the world, determined to transform the outdated and greedy corporate American medical establishment by introducing natural therapies and health care that actually heals and helps to prevent illness, rather than to cut out, poison, burn, or medicate with toxic drugs, which i refer to as expensive band-aids (plasters to those in the UK).



Questions, special requests, life coaching, feng shui guidance ... talk to me. I are here to guide you thru any personal challenges you have, be they physical, mental, emotional or spiritual. I have a gift for counseling people, which i am happy to do for you anytime you need someone to turn to. It is often easier to open up to someone you don't know. Don't despair, take a deep breath and reach out.


I try to update and add articles on a fairly regular basis to guide, inspire, challenge and motivate you as much as possible. After all, it's not what happens to you, but what you do about it. Change your choices, change your life.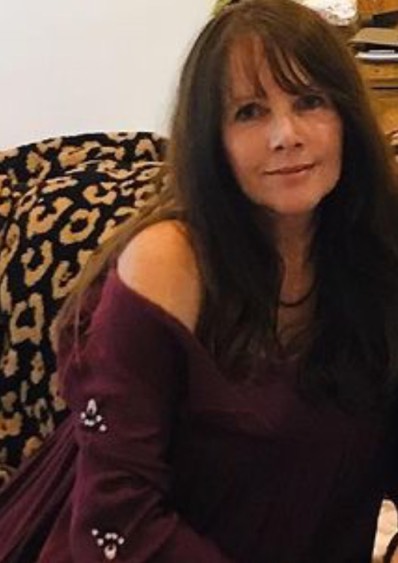 Warmest regards,
get in touch anytime.

2021
Live in the moment, be healthy,
be grateful, be kind, be brave.