-
Far Infrared Thermal Therapy.

Far Infrared Grande Hothouse Dome
Soothing, relaxing, healing FIR heat.

Far Infrared Hothouse Dome from HTE, is cutting edge technology.

Far Infrared (FIR), thermal therapy is used for serious elimination of toxicity, relief from pain, swelling, inflammation, circulation, tissue regeneration, accelerated healing and relaxation. Registered as a medical device in Australia and Canada. Approved as a health maintenance device in Japan.

a) Regular Hothouse - $860.00 (reg price $899.00)

b) Grande Hothouse - $960.00 for larger bodies (reg price $999.00)

---
What is Electrotherapy?
The future has arrived, today.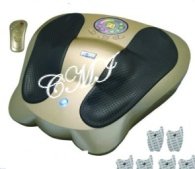 Electro Reflex Energizer (ERE).
REFLEXOLOGY.
The Electro Reflex Energizer - A very powerful feet and leg massager, can also be used for hands and wrists. It includes six electro pads which act like TENS units. Lightweight and portable unit with a remote control, the machine combines electrotherapy with reflexology.

$450.00

(reg price $450.00)





---

Electrotherapy

Explanation of revolutionary technology used for healing.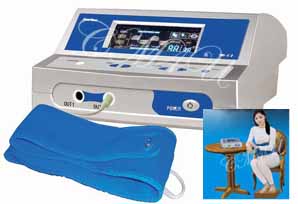 The E-Power.

E-Power - Electro-therapy at cellular level is used to reconnect the electrical circuitry of the body, to promote pH balance, pain relief, anti-aging properties, hours of physical energy and and much more.



$599.00

(reg price $649.00)


Extra Belt:

$109.00




Aqua Face Masks - Use face mask for 30 mins at same time as E-Power for superb results.



---