The Chi Machine, Far Infrared Dome Sauna, Electro Reflex Energizer and E-Power Machine - natural healing as nature intended, working with the bodies natural energies.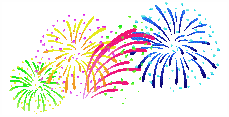 Celebrating 30yrs
of the original Chi Machine.

SPECIAL OFFER: $100.00 Instant Rebate thru November 31st.
1)
Return Customers:
If you have purchased any HTE machine before, just provide a
verifiable Serial Number
on the machine you already own, and then receive $100.00 instant rebate on any of the four machines below.
2)
Mix and Match:
Buy any x2 or more machines below, and receive $100.00 off each one.
3)
You may order online anytime (see below), or telephone in your order to be eligible:
a) Give ID #A130504
b) Head office Los Angeles: 1 626 575 9969 - 9am to 5pm, Mon to Fri.
The Original Chi Machine.
Get your body moving!


Sun Ancon Chi Machine
The Chi Machine is a portable massager, generating
passive aerobic exercise
. Registered as a medical device in Japan, Canada and Australia. Patented in 26 countries. The
medically researched
Sun Ancon Chi Machine benefits many daily health challenges.
Motion energy primarily increases circulation and oxygen physically and mentally, promotes elimination of waste matter by stimulating activity of the lymphatic system
.
The Chi Machine temporarily relieves muscular pain, increases energy and provides
healthy
back support
(used lying flat). It also massages and relaxes both the body and the mind without any stress or effort. Your natural
Chi
force is stimulated - felt as a rush of energy when the machine stops - thereby creating a peaceful, meditative state of health and wellness.
Over 25 years of feedback shows the Chi Machine changes peoples health for the better on many levels. Try it and discover for yourself the benefits from this extraordinary little machine, so simple to use, but
generating subtle, powerful results for health and wellness.
Showcased on four TV shows including
The Doctors
- see video.
Sale: $450.00
(reg. price $550.00)
Mix and Match: Buy x2 or more, get $100.00 off.