-
Increased Oxygen - Detoxification - Chi Activation.
The Chi Machine is a portable therapeutic massager, a passive aerobic exerciser, increasing oxygen levels and supporting detoxification. Registered as a medical device in Japan, Canada and Australia. Patented in 26 countries.

The medically researched Sun Ancon Chi Machine benefits many health challenges. Motion energy primarily maximizes physical and mental oxygenation, increases your energy, aligns your spine, improves your blood and lymph circulation and detoxifies your body via the lymphatic sytem. It also massages, relieves pain, regulates and relaxes the body without any stress or effort, as your natural Chi force is stimulated, enhanced and balanced, thereby creating a peaceful, meditative state of proven relaxation, healing, health and wellness.


The Chi Machine has helped millions of people but like all therapies, traditional or otherwise, karma, diet, emotions and mental state must also be addressed when healing the body. Over 25 years of testimonials prove the Chi Machine absolutely changes peoples health for the better. Try it and discover for yourself the benefits of complete cellular oxygenation, detoxification and enhanced Chi from this extraordinary machine.


---




Far Infrared Grande Hothouse Dome - Soothing, detoxing, relaxing, healing.

Far Infrared Hothouse Dome from HTE, is cutting edge technology. Far Infrared thermal therapy is used for serious toxin removal, relieved pain, swelling, inflammation, blood circulation, tissue regeneration, breathing challenges, accelerated healing and relaxation. Registered as a medical device in Australia and Canada. Approved as a health maintenance device in Japan.

a) Regular Hothouse - $860.00 (reg price $899.00)

b) Grande Hothouse - $960.00 for larger bodies (reg price $999.00)

---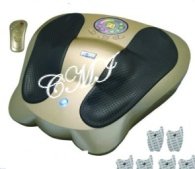 Electro Reflex Energizer (ERE) - Electrotherapy via Reflexology.

The Electro Reflex Energizer - A very powerful feet and leg massager, can also be used for hands and wrists. It includes six electro pads which act like TENS units. Lightweight and portable unit with a remote control, the machine combines electrotherapy with reflexology.

$450.00

(reg price $450.00)





---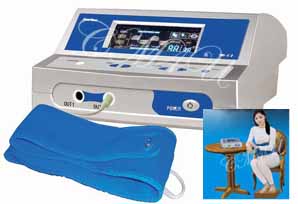 E-Power - Revolutionary anti-aging, healing machine.

E-Power - Electro-therapy at cellular level is used to reconnect the electrical circuitry of the body, to aid pH balance, pain relief, anti-aging properties, hours of physical energy and and much more.



$599.00

(reg price $649.00)


Extra Belt:

$109.00




Aqua Face Masks - Use face mask for 30 mins at same time as E-Power for superb results.

TESTIMONIALS



---