ALKALINE FOOD COLUMN: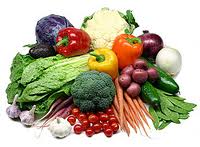 VEGETABLES

:

Can combine veggies with all foods.




Artichoke
Asparagus
Barley Grass
Beets

Beans: Mung, Chia, Broad, Green, Lima, Navy and Soy - Tofu.
Hummus (garbanzo beans).

NOTE: Soy and Soy Milk: May cause allergies.
Soy is one of the most heavily sprayed crops - most soy is GMO.

Broccoli
Brussel Sprouts
Cabbage.
Carrot
Cauliflower
Celery.
Corn - GMO.
Cucumber.
Dandelions - Edible Flowers.
Eggplant/Aubergine.
Garlic
Greens - Beet, Chard, Collard.
Mustard, Wild Horseradish
Kale.
Kohlrabi.
Lentils.
Lettuce.
Mushrooms.
Onions, Chives.
Parsnips
Peas.
Peppers.
Potatoes - Sweet Potato/Yam
Pumpkin.
Radish.
Rhubarb.
Rutabaga.
Spinach
Sprouts: Alfalfa, Brocco
Squash - GMO.
Turnip.
Watercress.
Wheatgrass - SUPER ALKALINE*
Zucchini - GMO.
---

ORIENTAL:


Daikon Radish.
Maitake, Reishi and Shitake Mushrooms.
Sea Veggies: Kelp*, Kombu, Nori, Wakame Seaweed.

---

FRUITS: Do not mix with protein or carbs.


Bananas - fully ripe (black spots on skin indicate ripe).
Cherries, sour.
Coconut: milk, water or flesh.
Figs.
Grapefruit, Lemon, Lime.
Pomegranate.

Avocado
Tomato - increasingly GMO.

---
Amaranth, Buckwheat, Kamut, Millet, Quinoa, Spelt.

---



NUTS - SEEDS:


Nuts: Almonds and Chestnuts.
Almond butter or almond milk.
Seeds: Flax, Millet, Pumpkin, Sesame, Sprouted, Sunflower.
Fresh Tahini (sesame seeds).

HEMP HEARTS - Excellent source of protein, plus essential fats and vitamins!

---
Stevia.

---



HERBS & SPICES:


Herbs: Basil, Mint, Parsley, Rosemary, Cilantro.
Cayenne Pepper - Chili Pepper.
Tumeric (curcumin).
Cinnamon - Ginger
Sea Salt, Himalayan Salt.

---
Ionized Alkaline Water or Mineral Water.
Green Juices and Wheat Grass Juice
Teas Herbal: Dandelion, Essiac, Green, Ginseng.

---
OTHER:

Bee Pollen - Royal Jelly
Spirulina (blue/green algae).
Chlorella (algae).

---



ALKALIZING MINERALS:


Cesium: pH 14
Potassium: pH 14
Sodium: pH 14
Calcium: pH 12
Magnesium: pH 9

---


TIPS:
1) Find your local Farmers Market usually set up on weekends - choose organic wherever possible.

2) Food is best eaten raw, juiced, steamed or baked.


FOCUS ON NATURAL WHOLE FOODS
for pH BALANCE and HEALTH.


THIS ACID/ALKALINE CHART IS COPYRIGHT CMI

ACID FOOD COLUMN:

VEGGIES - BEANS: Healthy protein choice.

Beans - Black, Kidney, Lima, Pinto, Red.
Peas - Chick and Green
Miso soup/paste.

---

FRUITS: Healthy acids - Never mix fruits with other foods.


All fruits below are high in sugar and should be minimal if fighting cancer, with exception of berries. Pancreatic cancer patients should not consume any fruits.





Berries: Blackberries, Blueberries, Cranberries, Gooseberry,
Raspberries

, Strawberries

,

Acai

,

Goji.

Apples: Seeds contain B17 which prevents/combats cancer.
Apricot
Banana, green, unripe (high glycemic - no water content).
Cherries, sweet.
Dates, Currants, Prunes, Raisins.
Grapes: Red is best choice.
Mango.
Orange and Tangerine.
Papaya - GMO (often harvested in Hawaii).
Peach and Nectarine.
Pear.
Pineapple (high glycemic).
Plum.

Melons - always eat alone, separate from other fruits, and foods. Red watermelon has highest sugar content.

NOTE: Avoid Canned, Frozen, Glazed or Dried Fruit - high sugar and acidity.

---

GRAINS AND GRAIN PRODUCTS:

Never mix grains with protein

- Gluten free is better health choice.

Most supermarket grains are sprayed heavily with chemicals.




Barley - Bran - Corn, Popcorn, Cornstarch, Tortillas - Oats - Rye.
Wheat - Wheat Germ* - Couscous, Semolina.

All white bread and products: Sourdough, paneer, crackers, chips, cookies, biscuits, pizza.
FYI: Sprouted and whole grain breads are preferred choice for health. Rice bread is gluten free and Hemp bread is delicious (available at Trader Joe's or Whole Foods).

All Pasta's and Noodles.
Rice: white, brown, Bulgar - Basmati rice is preferred choice - Rice Cakes.

---

NUTS: Healthy benefits but eat sparingly.


Brazil Nuts (great for selenium - for hair, nails, skin - but only x2 daily), Cashews (high mold), Chestnuts, Hazelnuts, Macadamia, Pecans, Pistachio. Best choice: Walnuts, Almonds.
Peanuts and Peanut Butter

:

peanuts are highly toxic, plus high mold content.

---

ANIMAL PROTEIN:


Most supermarket farm animals have been severely tortured, abused daily, are diseased, deformed, fed un-natural GMO diets, and shot full of drugs, antibiotics and hormones, ready for human consumption. Farm animals live in pain and misery, and die without mercy. U.S. beef is banned from Europe.




1) BEEF is highly acidic:


USA beef is filled with antibiotics and hormones, banned from exportation to Europe.
EAT GRASS FED BEEF ONLY, NOT GMO GRAIN FED.
VEAL IS FORBIDDEN - baby calf's are forbidden to ever lie down from birth, sick and tortured.
Better options are free range, grass fed - Venison, Bison, Lamb, Rabbit.

2) PORK is highly acidic: Pigs are severely abused to become bacon and sausage.



3) POULTRY is highly acidic:


Chicken are severely tortured from birth, most are diseased, plus shot-up with hormones.
Better options are Wild Turkey, Duck, Game Birds.

Eggs: Choose no hormones, no antibiotics, natural feed, cage free.
Choose Omega 3 eggs - yolk should be dark yellow.

4) OCEAN:
Canned fish is highly acidic. Smoked fish is carcinogenic.
Farmed fish should never be consumed - poisoned with dye and chemicals.
Fish from Japan or the Gulf of Mexico is POISONED with heavy radiation, oil and chemicals.

FISH: Carp, Wild Alaskan Cod, Haddock, Pike, Wild Alaskan Salmon, Sardines

(high calcium)

,Tuna.

Shellfish: Clams, Lobster, Mussels, Oysters (high zinc), Scallops, Shrimp.
Marine Phytoplankton

---

DAIRY:

COW MILK IS FOR BABY CALVES NOT HUMANS

.

Cow milk contains

casein

which is not compatible with the human body. Dairy cows are severely abused and live only a few years - U.S. dairy cows are pumped full of growth hormones, rBGH, banned in 27 countries so milk is highly contaminated. Milk products need to come from grass raised, healthy cows.

Milk Products: Choose organic or find a substitute such as almond milk.

Butter: Unsalted is best health choice - Kerry Gold Irish butter from Trader Joe's.
Cheese: High casein content. Raw milk, cheddar, cottage cheese or goat cheese is preferred.
Sour cream.

Whey - POISON. Whey is byproduct of cheese added as filler to many foods and supplements.

Yogurt: Preferred health choice is Greek yogurt for probiotics, and Kefir
Ice Cream contains casein and sugar.

---

FATS & OILS

: Never mix fats

-

Heated oils become carcinogenic.

Healthy COLD Oils: Avocado, Flax Seed, Hemp Seed, Virgin Olive Oil.
Unhealthy Oils, usually GMO: Canola, Corn, Safflower, Sesame, Sunflower.
Lard

, Margarine:

TOXIC.

---

SWEETENERS:

Carob -

Fructose Corn Syrup -

Maple Syrup, Molasses - Honey, Agave.


Artificial sweeteners are highly acidic:

Aspartame, Saccharine - both are deadly.
Processed sugar is highly acidic, aging, and promotes disease.

---



BEVERAGES:


Beer

- Liquor

- Spirits.
Wine: Red wine is healthy - skip the white.



Sodas and Energy Drinks:

Fizzy water, SUGAR and chemicals.
Diet sodas are even worse - aspartame a carcinogenic drug, is the sweetener.
Mountain Dew is highly addictive, packed with caffeine and sugar.
ALL SODAS ARE DETRIMENTAL TO HEALTH.



Fruit juices are high in sugar content and acidity.




Coffee, high acidity

-

Black Tea

- Cocoa.


Tap Water

(and toothpaste) contains fluoride which is poison to the brain.

---



CONDIMENTS:

Ketchup, Mayonnaise, Mustard.
Soy Sauce, Tamari (made from soy beans) - try Organic Nama Shoyu.
Tabasco (made from hot peppers).
Wasabi - Vinegar - Pickled foods become highly acidic.
Black Pepper.

---

DRUGS & CHEMICALS:


Drugs:

All Prescribed Medications - Cocaine, Heroin - Aspirin - Hormones and Steroids.


Tobacco

: contains several carcinogens including cadmium, a crop fertilizer.

Food Additives: GMO's - MSG - Herbicides & Pesticides.


All canned and processed food

is saturated with chemicals and highly acidic.

TIPS:
1) Cooked food becomes acidic, and destroys enzyme, vitamin and mineral content.
2) BBQ food is highly carcinogenic.
3) The only animals that eat salt and sugar are humans. Best to remove both additives from diet.


---
QUESTION AND RESEARCH EVERYTHING.

IT'S ALL ABOUT COMMON SENSE:
If you choose to eat or drink something with content label you can't pronounce or understand, packed with un-natural ingredients, why are you eating it, and don't buy it in the first place!