-
Far Infrared Testimonials.
The Far Infrared Hothouse Dome - USA, Canada.
Spinal Stenosis, degenerative disc disease, osteoarthritis, osteoporosis, severe fibromyalgia, myofacsial pain.
I am 53 years old and have suffered from severe chronic and crippling symptoms with spinal stenosis, degenerative disc disease, osteoarthritis, osteoporosis, severe fibromyalgia, and myofacsial pain. I have undergone several surgeries and been 100% disabled since 1996. Doctors have medicated me with drugs, including morphine and high doses of hydrocodone (vicodine) with little or no relief. I have been told that i would learn to live with the pain, but only with hard narcotic medication, and i would be confined to an electric scooter. I stayed in bed for most of the past seven years, as the pain was too severe while sitting or standing. I tried the Chi Machine and the Far Infrared Hothouse with great skepticism. I was helped to a mat on the floor and amazed that after one five minute treatment, i was able to get up unassisted ad felt 90% pain free.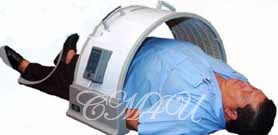 Far Infrared Hothouse Dome - Grande Hothouse Dome
Two sizes available to accommodate larger men and women.

I went to an assembly the next weekend and sat for seven hours, walked about 300 yards and still felt like going out to eat afterward. After a two hour drive home, i still felt great. I have stopped 90% of my medications for almost 2 weeks and all my friends are amazed at the "new" me! I literally cannot say enough praise for The Chi Machine and Far Infrared Hothouse Dome machines, except they have given my life back to me to the point where my wife feels like she has a new mate in life. - Gary England, Dallas, Texas - July 2003



-


Far Infrared Hothouse Dome Testimonials.
Testimonials reflect individual experiences and do not necessarily reflect results other individuals may receive.

NOTE: FIR is abbreviation for Far Infrared.
Eyesight.
My biggest surprise was to no longer wear glasses because my vision is back to normal. I am 60 yrs old and yes, i wore glasses since i was 18 yrs old and by that time my vision was decreasing year by year. For me it is great proof of the power of far infrared which regenerates cells.
- Christine Theriault, Quebec - Spring 2013

Endometriosis.
I was diagnosed almost 15 years ago with endometriosis after suffering approximately 20 years with severe pain and abnormal bleeding with my menstrual cycle. I had a laparoscopy, and the doctor excised some unidentifiable "tissue", but nothing they did helped with the pain. I chose to do nothing more except use natural supplements and live with the pain since the alternatives had bad side effects and the doctor who operated on me (Dr. Redwine, who was the leading expert in the nation on endometriosis) did not recommend any of them. Now, when I have pain, I lay under the Hothouse with it over my abdomen and most generally within 30 minutes or less the pain is greatly lessened and often disappears. Even when the pain wakes me up, after a short treatment under the Hothouse, I am able to go back to sleep. I am very thankful for the Hothouse. It would be hard to think about going on for many more years with this pain without it. - Robin Steele, Portland, OR, USA.
Mastitis.
Beginning at the end of December 2003, both my breasts became very inflamed and painful. I thought this would past after my period as females always experience swollen breasts at this time. Well, it turned out my breasts became more inflamed and i discovered i had mastitis which is common amongst women who breastfeed (i'm not). I decided to use the Chi Machine and the Hothouse together and see what would happen. Within 24 hrs (after 5 weeks in pain), both my breasts were reduced in size by 75% and the swelling and burning pain had left. I continued to use the Hothouse dome morning and night for 60 min/session. I drank lots of water and cut back on coffee. Within seven days the mastitis had completely gone. I am absolutely thrilled and amazed and just had to write this testimonial so that other women may be helped without toxic antibiotics and expensive doctor visits. Thank you so much to Chi Machine International and HTE. - Stacey Rickard, Los Angeles, USA - January 2004
Lump In Breast - Fibrocystic Breast Disease.
I had fibrocystic disease of the breast. In July 2003 i developed a lump in my breast and decided to try the FIR Hothouse. In using it one hour each day it took 2 days for the lump to start shrinking and after a week and a half it was totally gone. I use the FIR Hothouse approximately 3-4 times a week and i have not had any lumps since. - Blaise and DiAnne Bosser, Elk River, MN - November 2005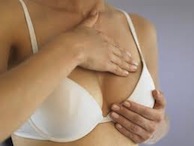 Fibromyalgia, Pulmonary Sarcoid.
I have Fibromyalgia and use the Chi Machine and the Electro Reflex Energizer to help relax my muscles. By the end of the day my muscles are pretty sore. The Chi Machine helps me to relax and get a better nights sleep. I have Pulmonary Sarcoid in my lungs. The Doctors had put me on steroids to shrink the nodes in my lungs caused from the Sarcoid. I couldn't take the effects of the steroids on my body, especially the Fibromyalgia as it made it worse, so I decided to go natural and purchased the Hothouse. I used it in conjunction with the Chi Machine each night and each morning before work. By the end of that summer I had a new lung x-ray and found that my lungs were considerably better and I no longer need the steroids. I'm on my 3rd year of being free of the Sarcoid and I continue to use my Hothouse on my lungs daily. - Denise S., Colorado, USA
Shingles.
Anyone who has suffered from shingles knows what i am talking about when i say that the pain associated with this illness is intense. Never before have i experienced anything so painful. Seven years ago i had my first attack of shingles. It lasted about 2 1/2 to 3 weeks, the medication from the doctor was expensive and almost impossible to use as it was very thick and very painful to apply.
My second attack happened just 2 weeks ago. During the night i woke up thinking that i was having a heart attack, then realized that i had the shingles again. Not knowing what else to do i got up and took the Hothouse out and sat on the couch with it around my back for about 1 1/2 hours. The pain was completely gone!!! That was amazing; with shingles the pain is usually continuous.
By using the Hothouse whenever i felt any pain come on, i was able to be completely free from the shingles within about 4 days. During the 4 days, i was able to function normally and the pain completely went away. This is a vast difference from the first time i had shingles. The pain was so bad the first time that i could not sit in a chair, wear a shirt (the weight of the material against my skin was too painful) or conduct any daily affairs.
Once more the Hothouse has paid for itself! I have to say again, that i would never again be without either one of these machines (Far Infrared Hothouse and Sun Ancon Chi Machine), in my home. - Ken Cook, Lethbridge, Canada - March 2003
Stress, Anxiety, Circulation.
"I look forward to suggesting the Chi Machine and Hothouse for my patients who are feeling stress and anxiety as well as for those with circulation problems. Immediately I recognized that the soothing warmth of the Hothouse would benefit my wife who has felt chilled on cold nights. It is a known fact that anything that improves blood flow is good for anyone. The stress relief I experienced with both machines was immediately recognized as something that would be very beneficial for all. A dental practice can be stressful at times, and the capability of relieving tension for me personally and so quickly is greatly appreciated." - Mark Waggonner, DDS - Doctor of Dental Surgery, Sun City, CA
Scars from a previous serious burn.
"We have no doubt that far infrared ray can have a very powerful effect on the repair capability of the tissues. A young 7 year old boy who was seriously burnt before his visit to me. Thick, dark red scars remained in his chest, wrist and chin. I used far infrared ray therapy on him. He was radiated for thirty minutes every day for 24 days. After the 24th treatment, his scars has almost disappeared." - Dr. Toshio Yamazaki, Japan



Acne.
My teenage daughter, Catherine, has had acne since the fifth grade. We tried every treatment on the market including antibiotics, Retina-A, Pro-Active, and every non-prescription medicine on the market. While living in Germany, the dermatologist suggested a "natural" approach of cleansing and going to a professional for weekly facials.
This helped some. But when we returned to the states her face got so bad the doctors put her back on antibiotics and prescription topical medications. Her last resort was to go on a risky drug "Accutane" that could affect her liver, female organs, etc. We opted to pursue other avenues. She continued with the facials and deep cleansing products.
We were introduced to the Chi Machine, the FIR Hothouse Dome and BetaLoe. She began to use all 3 daily from 5:45 to 6:15 am. Here we are 4-5 years later. Her face is almost clear of any infection. The red scarring is slowly clearing up. My daughter is overwhelmingly pleased and delighted. Her esthetician is sold and saving for the machines. We are expecting all signs of acne to be totally gone. - Lynne M. Brown, USA - October 2002

Family Use - Everyday Illnesses.
We have had our own Far Infrared Hothouse for a couple of years now and it has proven to be very beneficial for the overall health of our family. We use it regularly on its own (or in combination with the Chi Machine) whenever one of us is feeling under the weather.

The Hothouse Dome has helped the whole family - my husband's back, my migraines and period pains and the childrens colds, flu and earaches etc. The kids love it as it feels warm and cozy and we are continually lending it to extended family and friends whenever they are ill.

We believe every family should have a Hothouse as it is great for relieving the symptoms of those everyday illnesses that every family gets.
- The Courtney Family (Portsmouth, UK)

Stroke.
My brother-in-law had a stroke 4 years ago. For 3 1/2 years he had no use of his right hand. He could not write. He loved to fish with my husband, but ...he was right handed and he just couldn't use a fishing pole without his right hand. He dragged his foot when he walked and he had a hard time getting anywhere if there were stairs. He had disorientation in his thinking. He couldn't reason when he was hungry. He would just say, "I'm hungry", instead of acting on his own.
For the past six months he has been on The Chi Machine, the Hothouse and Enzymes and now 100% of the paralysis is gone! He is better than he was before he had the stroke. He is 58 years old, and to be paralyzed for 3 1/2 years and to have all the paralysis go away is nothing short of a miracle! Can you imagine how my sister feels! - Deanna Sudweeks - Pleasant Grove, Utah, USA

Spine and Back Pain.
I was in a bad accident back in 1976. I was driving a straight job truck, which is a smaller version of the semi, and i pulled out in front of a semi. The impact was so great that it thrust me through the top of the cab breaking my neck and crushing the right side of my head. I was told that the doctor used a plunger to put my head back into shape. I have had severe back, neck and head pain for 24 years.
Well, i was introduced to The Chi Machine and the Hothouse so i went to a meeting to see what it was all about. My first thoughts were that i had to sit for an hour and a half in severe pain without a cigarette. Halfway through the meeting i told the speaker that i was in a lot of pain. He went and got The Chi Machine. I was on The Chi Machine for 2 minutes. Then i went to the Hothouse and was under that for 10 minutes. When i was done, i had more movement in my neck than i had in 24 years. I also had pain in my arms that just hurt to tuck in my shirt and that pain was completely gone. I stayed at the meeting for 3 hours and never craved a cigarette or had any pain standing or sitting. I did, however, have pain in the top of my head, which lasted about 1 1/2 days. I ordered The Chi Machine and now, after using it, i am full of energy all day long. I feel like i have new life thanks to The Chi Machine and the Far Infrared Hothouse. - Gilbert Dawson - South Haven, MN, USA
Arthritis, Bone Spurs, Sciatica, Back Spasms, Swollen Lymph Node.
Not long after obtaining and discovering the wonderful benefits of the Chi Machine, I became curious about another device made by the same company, called the Hothouse or the Far Infrared Dome.
I ordered it and found it very pleasant to use by itself or in conjunction with the Chi Machine. Around this time, my wife developed arthritis in her right hip and big toe. A rheumatologist, who recommended powerful anti-inflammatories that might have been very effective but can also cause side effects, saw her. Rather than go the pharmaceutical route, she began using the Hothouse for two 20 minute sessions daily over her hip and foot. Within one month, all her symptoms resolved which was very impressive to me. With continued use, she remains pain free.
Before long I brought the Hothouse and Chi Machine into my office to use with patients. The main surgery I perform is LASIK laser vision correction and I have found it extremely helpful to place all my patients on the Chi Machine and the Hothouse for 10 minutes before their procedure. I also introduced the Hothouse to patients whom I felt could benefit from its use. One of these was Mr. Neil Hendrikson who reported his experience as follows:
"Thanks for recommending the FIR Hothouse Dome. I was in terrible pain, gone to every doctor, MRI, the works. I have bone spurs, and two bulging discs in my back. I was bedridden, taking pain pills and having terrible back spasms. I had made an appointment with a pain specialist when I remembered the FIR machine; I had one air freighted to my house. What a miracle! In 7 days, no medicine was needed. My wife even started using the Hothouse for sciatica with great relief. "
Several months ago, I woke up and noticed there was a lump about the size of a grape on the right side of my neck. It wasn't there the day before and I felt fine otherwise. What was it? It was likely a lymph node which certainly is a source of concern. When I got home that evening, I got under the far infrared unit for 2 hours; when I finished this treatment, the lump was unchanged. The next morning when I woke up and looked in the mirror, I was amazed to see the lump had shrunk 80%; I only wish I had taken a photograph. After another week of treatment, it disappeared.
I know that far infrared units are used in Europe and Asia to treat almost every health condition with therapeutically significant results. As a physician I am on a mission to help educate other physicians about far infrared and how this wonderful modality can be used to help their patients remain healthy. - Nathan L. Lipton, M.D. Opthalmologist, Dallas, Texas - November 2002
Injury and Chronic Pain.
"We use the Chi Machine and the Hot House at my day spa and at home. The Chi Machine is great to use before a massage or to invigorate clients
that need a 'pick-me-up' in energy. The Hothouse has shown noticeable ability to nurture injury and chronic pain. We have seen this in the lessening of inflammation on a broken arm and the shinier coat of fur on my fifteen year old cat." - Shohreh Aarabi - Benessere Day Spa Owner / Massage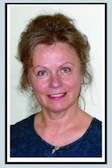 Severe Lumbar Sprain.
On October 5th, 2008, i suffered from a real bad lumbar sprain, a problem i had never experience before. I have no idea how it happened. The pain started progressively Sunday am, and in the pm, i could hardly walk. My right leg could barely support me at times, and i was afraid not to be able to stand up if i had fallen down. The pain was so strong that my whole body was trembling. I even thought of calling 911, but i told myself they wouldn't be able to do anything for me anyway, except for giving me some ant-inflammatory drugs. Given that i refuse all pharmaceutical drugs, i decided to put the HTE devices to the test. Sunday pm, i did 3 hours under the Far Infrared Hothouse domes and a half hour on the ERE (reflexology). I felt slight reduction of the pain.

Monday, i did 6 hours under the domes (3 hours in am and 3 hours in pm), and 30 minutes of the ERE. here was some improvement. Tuesday, i did the same amount of time under the domes.

By Wednesday am, the pain had diminished by 80%. I was able to walk normally. Afterwards i continued to do the domes at least 2 hours daily and i started back on the Sun Ancon Chi Machine for 4-5 minutes. Although i was feeling deeply tired over the first 2 weeks, i kept doing my regular work. I even cut the grass after 1 week of treatment. But after such an effort, i had to go under the Far infrared domes for an hour or so.

As i was reducing the time i spent under the domes, i increased the sessions on the Chi Machine to finally get back to my regular 15 minute sessions. I can say that after 3 weeks of these treatments with the HTE devices, i would feel no more pain when doing my regular work. On the other hand i had to make a great physical effort lifting big bottles of spring water, i was still feeling some tension in my lower back, but i could control the pain by using the FIR Hothouse domes and the Chi Machine daily.

I spared myself a great number of visits to different specialists, without mentioning the difficulty i would have had to get there. I was told that his kind of pain can take months or years to heal. I hope this testimony will help other people to recuperate faster from such pain. - Lise Solange Pelletier, Quebec, Canada, 2008.

Severe Sciatica.
In January 2015, i suddenly came down with the flu and a serious lower backache, that one night exploded like a firestorm into full blown sciatica. I was in the most excruciating pain that radiated along my lower back, thru my left buttock, down the back of my left thigh, thru the calf and into the top of my foot. In agony, i could not lie down in any position without pain, and i could barely walk. I tried an icy/hot gel, and ice packs for 2 days. They only worked temporarily. I woke up thru the night in massive pain and awoke early mornings to unbelievable pain. I cried every morning and was besides myself.

I know that Far Infrared removes pain, swelling and inflammation so one morning i got out my Hothouse Dome and used it for 3 hours straight. That session gave me 6 hours clear of all pain for the afternoon. I began using the dome every evening for one hour minimum. The pain then finally began to subside and i could sleep thru the night. Mornings i was initially still locked up and aching in intense to moderate pain for an hour or so, but as the next few days passed the pain got less and less and i enjoyed entire days with no pain and mobility to run a few small errands. I also began doing stretches and used a hard foam roller under my back and then my leg, to stretch out the vertebrae, muscles and nerves every evening before bed.

Sciatica is the most painful physical challenge i have ever experienced and it put my entire life on hold. The pain was so debilitating and exhausting that I could not get dressed or even take a shower. Thanks to the FIR Hothouse dome, i am no longer in pain as the sciatica has completely cleared. There are no words to express my joy. I got my life back. - Sydney, Los Angeles, CA.



Asthma and Fever.
Two or three weeks ago i had a bad cold with a 102 degree fever and i was taking nebulizer treatments every four hours (or sooner). The first night we got the Hothouse, my nose was plugged up and i was feeling like i needed to take another treatment, but i laid under the Hothouse instead for 1 1/2 to 2 hours. When i got up, i could breath deep and my nose was opened up! Yesterday i was running a Thatcher on the yard and the wind blew grass clippings all over me. In previous years, i haven't been able to even mow the lawn, something like this normally would have made me start sneezing and by evening have an asthma attack. (One year i was even in hospital for a few days after mowing the lawn). It was a warm muggy day after using these machines, nearly 24 hours later, i haven't had an attack and my nose is no worse than usual, and that's amazing. - Curtis J. Gordon, Paulding, OH USA
Sinus and Bronchial Problems.
Several of my clients have purchased the Hothouse because of sinus and bronchial problems they experience from time to time, and they get some immediate relief after being under the Hothouse for even the first time. - Ella Faye Holder - Certified Iridologist-Herbologist-Nutritional Educator, Tomball, TX
Asthma.
The Chi Machine and Far Infrared Hothouse combination works like magic for relief of Asthma! I have suffered life-long from regular and often acute asthma attacks. In my case, the relief gained by using prescription remedies is temporary and often accompanied by side effects, mainly a wicked headache and dizziness.
I had all but given up on this situation changing when I was introduced to The Chi Machine... Shortly after starting this new exercise I could feel my air passages start to relax and I was able to clear a lot of congestion by coughing. By the time I completed that first ten-minute session, I was hooked because my airways were as clear as they had ever been in recent memory. I continued to use The Chi Machine twice daily and was amazed to discover that many days I did not require my inhaler at all. On days that I did require medication, the prescribed amount always did the trick. After 2 months of using The Chi Machine regularly I have seen a huge improvement with just infrequent and comparatively mild attacks, which respond well to medication. Side effects are still there but much reduced though.
Ah, but what happened the day I had an asthma attack and discovered I'd misplaced my inhaler is the real story! Just by fluke our Hothouse had arrived on that same fateful day. I decided to use The Chi Machine and the Hothouse Dome together as recommended just to see if it would help a bit until I found my inhaler. Within seconds of beginning this dual therapy I could feel my sinuses begin to drain and within a couple of minutes I was able to clear my bronchioles and breath much more freely. By the time that 15 minute session was completed I was totally clear of asthma, as in no wheeze, no rattle of phlegm, and no tightness whatsoever. No drug, or combination of drugs I have ever used has cleared up my asthma so completely. Thank you HTE. - Jerry Winford, Jr. - Calgary, Alberta, Canada
Stomach Cancer and Obesity.
"A former wrestler who weighed in over 220 pounds with a large pot belly came to my clinic. He had a fist sized bulge in the middle of his belly from stomach cancer. Moreover, since he was over 70 years old, he was told that they could not operate on him. He came to my clinic after he was told that he had only 3 more months to live. Because of his obesity, we considered weight reduction. While watching a balanced diet, he underwent far infrared sauna treatment, losing 45 lbs in 2 months. Furthermore, through the heat treatment effect of the far infrared sauna, the tumor got smaller in 2 months, and his stomach pains were reduced within a few days. Since his body strength was not down at this point, we gave him cancer suppressing pills and continued the daily heat therapy by far infrared waves. His stiff and hard belly walls gradually became soft and his appetite increased. With improved results, the cancer suppressing pills were stopped, fearing any side effects. As a result of continued treatment in the clinic for one year, he was well enough to be discharged." - Dr. Toshio Yamazaki, Japan.

Weight Loss.
I had been overweight since the age of nine and had always been the target of much teasing. Years later when my mother bought a Hothouse, I tried it also. I felt as if my entire body was being heated, as if fat was melting. Within 20 minutes, I was sweating all over, but my sweat was different; it was oily instead of salty. Even my urine was different. My mother explained that harmful heavy metals were being discharged, and that the Hothouse helps facilitate the elimination of toxic substances. It was not long before I lost 15 pounds and to date I have lost 37 1/2 pounds and my waist went down from 38 inches to 30 inches. - C. Feng Wen, USA
Leukemia.
Two years ago i didn't think i'd still be here today, to tell my story. I was diagnosed with leukemia on October 31, 2005. I was prescribed Chlorambucil (chemo) and Prednisone. I did not feel i was getting much better on them.
I was introduced to the Chi Machine and Far Infrared Hothouse in August 2006. When the doctors later checked me out, they said "no cancer in your blood, so keep on doing what you are doing". My wife and i both use the machines everyday. It's been the best investment we have made! - Joe Bokinac, Tisdale, Canada. March 2008
Bladder Cancer.
Tom, 49 years old was diagnosed with bladder cancer in 2003. Surgery to remove a (large orange sized) tumor from his bladder was performed December 2003. This particular type of cancer was good because it was contained in the bladder, but bad because it tends to reoccur. For two and half years, Tom faithfully went for a check up every 3 months. The polyps returned to his bladder.
On March 28th, 2006, Tom bought a Far Infrared Hothouse Dome and began to use it faithfully twice a day for one hour. Just six days later Tom had his 3 month check up and was pronounced "clean". Tom continues to use the FIR Hothouse twice a day and still has to go for check ups every 3 months to make sure the polyps do not return. - Nancy, WI

FYI: Far Infrared is NOT generally effective for weight loss of excessive fat, but for removal of cellular toxicity such as heavy metals.

CANCER TESTIMONIALS:
Heat therapy, commonly known as hyperthermia, is a well known therapy, recognised and used for many years now in both Asia and Europe. Here are some testimonials from patients that used the Hothouse dome: Prostate Cancer - Breast, Ovarian, Bladder, Colon Cancer



Far Infrared Therapy
History, Benefits.

Far Infrared Medical Facts
Facts, Detoxification, Japanese Research.


Dr. Lipton and the Far Infrared Hothouse




Far Infrared Hothouse Dome is frequently used in combination with the Sun Ancon Chi Machine

14 day FREE Trial from day of delivery, money back guarantee.
Fast delivery, 2-7 business days worldwide.
Shipped from head office nearest you: LA, Toronto or Sydney.



SITE MAP
Guide to entire website.
-