-
FIR Heating Pad Control Instructions.

How to set the control - easy step by step instructions: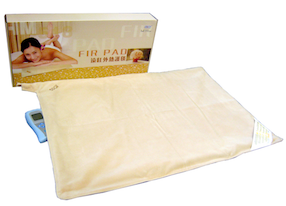 Size: 2 feet by 3 feet - 610 mm x 914 mm

FIR Heating Pad
Far Infrared healing, heating pad.

CONTACT US
Any questions, anytime.


HOME
Extensive info on health, diet and nutrition,
and four revolutionary healing machines.



©2002-2017 Chi Machine International Independent HTE Distributor
Disclaimer - Copyright - Privacy Policy