-


Map of HTE Head Office - Los Angeles, CA:
HTE West Coast - Established 2004
17578 Rowland St. City Of Industry, CA 91748

-
City Of Industry, CA - East of Los Angeles.

-
HTE located above the 60 freeway - East of 605 freeway.
HEAD OFFICE WEST COAST - LOS ANGELES:
Staff speak English, Spanish and Mandarin.



Head Office: 1 800 291 6088 or 1 626 575 9969

Give ID A130504
Head office West Coast open Mon thru Friday - Hours: 9am to 5pm


24hr International Hotline - Sales, Inquiries, Health Guidance: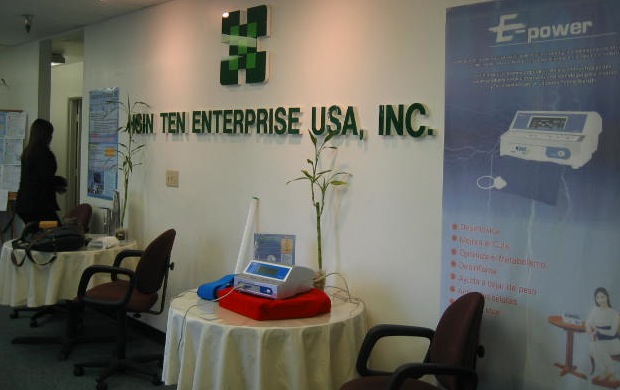 The 'Los Angeles' West Coast office ships all products nationwide.


HTE USA
Products, Pricelist, Special Offers.




SITE MAP
The most extensive site on the internet for the Sun Ancon Chi Machine,
the Far Infrared Hothouse dome, the Electro Reflex Energizer and E-Power.