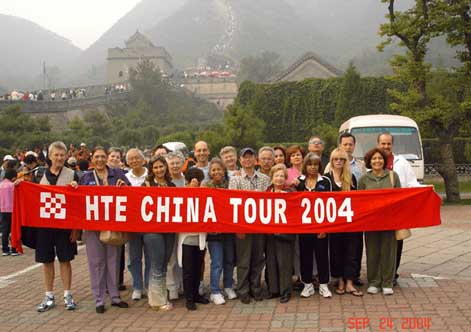 The Great Wall of China 2004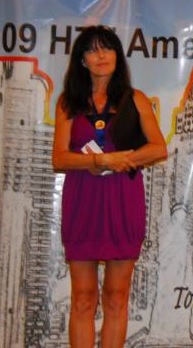 On stage in Las Vegas 2009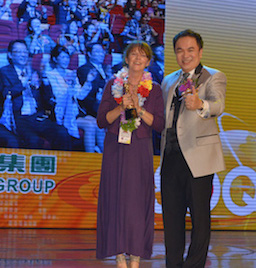 On stage Taiwan 2014
#1 Global Award

Hong Kong and China 2004:



The group was primarily from the USA, Hawaii, Canada and Mexico. This photo was taken in front of The Great Wall Of China.

Thank you all for the experience of a lifetime and love to David and Andy our fantastic tour guides. Special thanks to the amazing Mexicans for their love of life, their songs and passion for shopping!

Paula, my American room-mate, you go girl. I would have lost my mind and belongings without you. Hey, lets do this again next year and have another brilliant 90 minute Beijing massage for $15! Anyone want to join us?

HTE ROCKS!

China: Jade, pearls, silk, incredible
history, stunningly beautiful scenery,
extremely hardworking people.
No English.

Hong Kong: Skyscrapers, shopping,
humidity, beaches, cosmopolitan, smog.
English.


Taipei, Taiwan 2014:





Guess what? I was awarded the #1 International distributor global award. I was up against USA, Canada, Mexico, China, Thailand, Indonesia, Malaysia, Vietnam, Australia and Europe. I was humbled, thrilled and honored, it was a complete surprise, i had no idea as i never compete for anything.



For me health and happiness are intertwined. If you love to help people, if you are really into alternative, natural healing, health and nutrition, i invite you to step up, become an independent distributor and join HTE in making a difference globally.





HTE's SOQI Health and Beauty is for every country, and for all ages. HTE's natural healing machines are the future, TODAY.





Join HTE's international crew, travel to places you dream of, make new friends, experience different cultures, and welcome extra income or even discover a new business for yourself. Read up and see what you think.

It's now over fifteen years since i began this alternative health and healing website which includes promoting HTE's machines. I love what i do because it's all about helping YOU.

I specialize in cancer and if you need guidance, just call.

Namaste.