Sixth House / Health, Service To Others - Center:
"My improved health is my biggest win from this cycle," one participant told me. Her ritual was simple - all she did was light a candle in the center of her home at the New Moon and invoke good health (she had been suffering from an intestinal disorder for years).
"Soon thereafter," she relates, "I discovered this specific carbohydrate diet, and I've lost 15 pounds and have more strength and energy than ever before! I'm 80 percent symptom-free and am working out regularly with a trainer." Her work is also advancing, because she is feeling better about herself.
Seventh House / Love and Marriage - SW:
A solar eclipse dealt a resounding blow to this friend's 7th house last year, triggering issues that had been festering beneath the surface. I'd noticed that her husband's presence was not reflected in their home - you'd think she was still single. And between them, there was a struggle for dominance.
"I was in a rut," she admits. "The eclipse hit us hard, and I knew that change was in order. For the ritual, I placed my husband's trophy in a prominent place in the bedroom, to give him a place of honor. We just had the hottest sex we've had in ages! Our marriage is in a much better place now, because I have shifted emotionally."
Eighth House / Transformation, Other Peoples Money - SE:
Even though the 8th house is usually associated with shared wealth, this ritual effectively boosted my friend's personal income. In preparation for the New Moon in his 8th, he performed a thorough cleansing of the closet/storage space in his Wealth gua, donated several pieces of clothing to the Goodwill, cleaned the floor, and reorganized the space. He also dusted the nearby display shelves and art objects and washed the leaves of a resident plant.
At the New Moon, he performed a short ritual affirming his financial, physical, and spiritual wealth. "My phone began ringing immediately," he reported, "and within the next week I had seven new clients - a significant number, considering that 60 is my maximum client load per year!"
Ninth House / Knowledge - NE:
A writing buddy came up with this unique ritual. "A very old, baby-poop-colored fridge sits in my Knowledge corner," she confided. "Several times, I'd told my landlord about its state of disrepair. No response. Every time I looked at the fridge I thought of him and felt resentment. So, I started blessing him instead."
At the New Moon, she scrubbed the inside and collaged the outside of the fridge with images she loved, and she added a sign: "Soul-Satisfying Nourishment for Body, Mind, and Spirit." Shortly thereafter, the refrigerator died - and a brand new, self-defrosting model took its place. And my friend received a grant to help finish a book (9th house) that she was writing. "When you pour enough love into something," she noted, "the love transforms it!"
Tenth House / Fame and Reputation - South:
Here is another example of how ritual can bring things to the surface for healing. "Redecorating my Fame sector was a difficult process," related an artist friend. Since fire is associated with Fame, she was fortunate to have a fireplace there - but wasn't happy with the surrounding wall. So, she painted it with a red Venetian plaster, which proved harder to work with and took longer than anticipated. She decorated the mantel with her art, lit red candles, and invoked business and reputation goals at the New Moon.
Soon, she received a commission for a painting and was asked to exhibit in two shows. But a road trip to visit galleries that month was rocky. "I didn't realize the inner conflicts I have about fame! I have really become aware of the rollercoaster ride I've been on."
Eleventh House / Helpful People - NW:
This gua encompasses help from the "other side" as well as this realm, hence the addition of angels and ancestors to the ritual. This participant set up an altar on her bathroom shelves, placing a white and silver angel, a photo of her grandparents, "star" candle holders and white candles, and a silver box in which she placed the written intentions she had invoked at the New Moon.

A fundraiser she hosted that month for an ailing friend (11th house) was wildly successful, and she began to feel more centered and focused. "The exercise helped me to acknowledge the support I have from the other realms and to ask for guidance."

A struggling realtor enhanced the Helpful People corner of her living room, at the New Moon in her 11th and placed her client files there. "I'd been feeling so beaten down," she confided, "so I lit a candle and told the Universe, 'I need help!' " To her amazement, the inactive clients paid her for her time and left. And at the Full Moon, two of four pending offers were accepted (the Full Moon often gets New Moon seeds blossoming).

Twelfth House / Spiritual and Mental Health - Center:
Earth is the element for this gua, and since this healer friend has no earth in her chart, this ritual was particularly helpful for her. She transformed her oak dining table at the center of the home into an altar - adding terra cotta pieces and plants (growing in earth). She initiated her ceremony with earthy-smelling Tibetan incense and Tibetan spinning, to invoke spiritual health.

The result, she reported, was "a general uplifting of spirits and a more solid sense of contact with my spiritual core, and more 'aha' experiences." She is now better able to trust her intuition and has renewed her passion for quantum biofeedback and energetic healing.


Simone concludes:
"Each individual, each home, and each chart is unique - these are only twelve examples of what is possible when you combine astrology and Feng Shui. Intention and action, teamed up with the powerful energies of the New Moon and the art of placement, can transform your life.

I encourage you to play with this system and keep me posted on the results: I'd love to include your experiences in upcoming writings."

- www.AstroAlchemy.com

Many, many thanks to Simone Butler for her amazing work!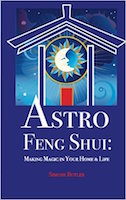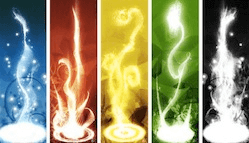 Everything in Life is Energy!
Health, wealth & relationships, are simply a reflection of the energy we have chosen to embrace, both within and without.