*
Chi Machine Australia
Clinical Trials and Experiences,
has been moved ...






Lymphoedema
Clinical trials and personal experiences.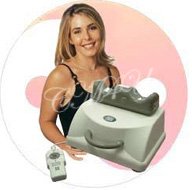 --

Flinders University Sun Ancon Chi Machine
Lympoedema Clinical Trials.






Product Quality and Control Australia:

* Approved and certified by international bodies such as TE and CUV. Also complies with Australian Electrical Safety Standards.
* Our manufacturing standards are of the highest levels. We invest in research and quality control and of course - our employees.
* Quality components made from steel, not from cheap plastic components. HTE is a worldwide, highly reputable operation and conforms to International Standards (ISO regulations).
* Strict quality control check for each machine, which includes weight-bearing and sound tests.


ORDER AUSTRALIA
HTE natural therapy machines.



This website is for informational and educational purposes and is not intended as a substitute for medical advice from a healthcare professional or specialist, and is not to be used to diagnose, mitigate, treat, cure or prevent any health problem or disease. Chi Machine International does not claim that any HTE product presented herein will cure any specific illness or disease. Voluntary anecdotes from individual users sharing what they personally experienced, relevant to their lifestyle and state of health, do not necessarily reflect results that other individuals may or may not experience. Always ask questions and research everything.


©2002-2018 Chi Machine International